Get to know why we are the best in the world at our trade and why
we are considered one of the best
in the industrial sector at present.
VEROT |

Leaders in services and sheet transformation.
The company was established in 1990 with the aim of manufacturing a type of luminous sign, not manufactured in Spain at the time, called optical sheet. It was in 1992 when it started working with laser cutting technology, acquiring a set of Quanta equipment, the main objectives of this investment were to:
Enable the processing of the methacrylate plates required for manufacturing optical sheet signs.

Speed up the manufacture and development of prototypes thanks to the versatility of laser cutting.
The Company
VEROT, S.A. (hereinafter VEROT) is an Asturian SME offering industrial precision metal machining services employing different cutting systems: laser, waterjet, high-definition plasma, shearing or punching machines. Furthermore and as a supplement, it performs THE engraving, cramp-folding or welding of the parts previously cut.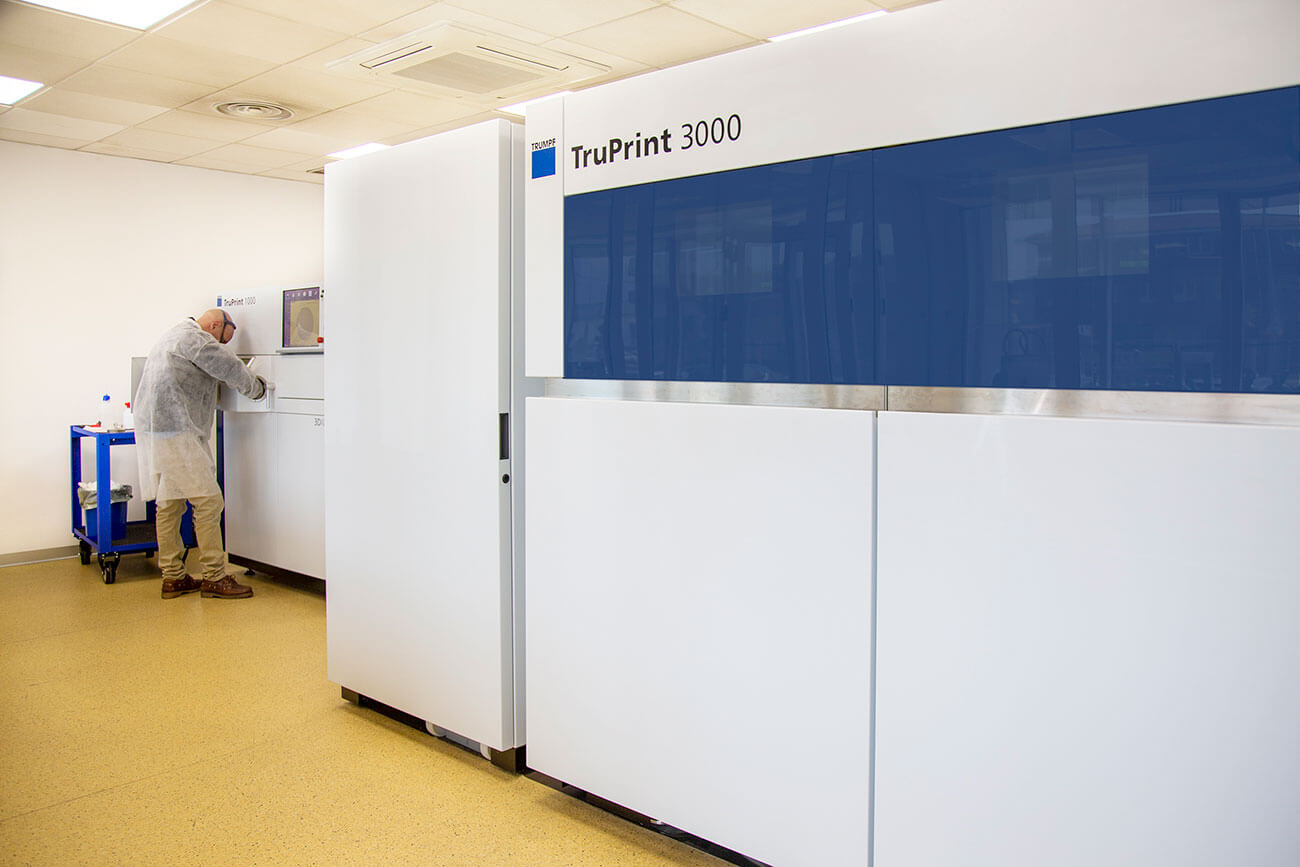 Verot has cutting-edge 5-axis laser cutting and welding technology with allowing for previously unimaginable finishings and cost savings. Innovation & Technology Innovation & Technology
Organisational and Management Innovations
The bet made by VEROT is linked to restructuring the production process and changing work sequences thanks to the inclusion of new precision standards using solid-state lasers. Those responsible for the technical office and the plant personnel will receive training connected to this new challenge, both from the equipment supplier and the material suppliers. Once the technical team is formed, this will convey its knowledge internally by means of training sessions aimed at qualifying the plant personnel.
Versatility
VEROT, S.A. has wide experience in working for very diverse sectors, from boilermaking, capital goods manufacturing, machinery manufacturing, while including sectors as specific as the military, automotive or nuclear sectors, among others.
A highlighted role is played by the renewable energy sector, for which material is usually supplied for the thermal/solar, photovoltaic and wind power areas. Very diverse work is carried out at VEROT, S.A., ranging from simply cutting up material in 1 mm sheets up to medium boilermaking machining/welding work.
Reliability
VEROT, S.A. acknowledged by its clients as being a workshop offering services and transformation where the quality of the work performed is of prime importance.
Internally our daily endeavour is to achieve the most expeditious delivery periods possible. The technical office works with all kinds of file, highlighting autocad (.dwg) and most importantly solidworks, in turn allowing us to boost our 3D side.
Quality and the Environment
The company is highly renowned and prestigious as a sheet service and transformation workshop where the quality of the work performed is of the utmost importance. On the other hand, the quality processes and standards implemented in the company, such as ISO 9001 and Environmental standard ISO 14000, should also be highlighted.
VEROT follows a quality policy based on development, taking as its basis a continuous improvement philosophy, this being obtained via main process follow-up methods.
Verot, aware of the impacts derived from its activity, informs its clients that at the end of the useful life of its products they must be delivered to an authorized manager of metallic waste.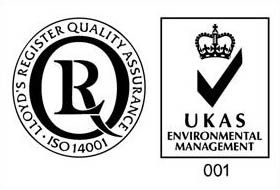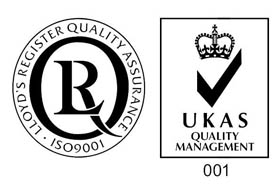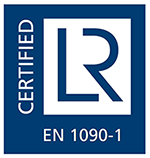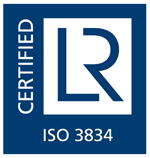 At present VEROT has the following laser technology:
BYSTRONIC LASER
Bystronic uses two types of laser source: CO2 lasers and CO2 fiber lasers. CO2 lasers use a mixture of gases to generate the laser beam. The high voltage required in the resonator is generated by means of wear-free semiconductor excitation modules. The Bystronic CO2 laser offers these types of module which are smaller, more efficient and reliable than the conventional solutions. CO2 technology is appropriate for machines for universal use dealing with different materials and thick metal sheet plates.
3D LASER
As opposed to 2D laser cutting, 3D laser cutting offers the main advantage that, thanks to the number of axis (5 or 6) of the equipment, it is possible to orientate or move the cutting head in any position in order to perform the right cut on each surface, independently from its geometry. The purpose of this type of cut aims at eliminating leftovers of parts which were previously die-cast to perform certain cuts or perforations on parts which are not flat. 3D laser cutting allows for a wide variety of sheet thicknesses going from 0.5mm to 12mm. Some of the main advantages of 3D laser cutting are the following:
· High precision.
· Minimum deformation of the material through heating.
· Preparation of complex prototypes speedily and providing higher quality.
· Faster and more economical than machining or other processes.
· Flexibility regarding design changes.
· Minimum delivery time.
4002C LASER
The 4002C disc laser combines the advantages of a solid-state laser with those of a diode laser. Diode laser, as a pumping source, supplies the excitation energy and guarantees high efficiency. The disc, as a solid-state laser, provides excellent beam quality. The main characteristics of the 4002C laser are as follows:
· High quality beam, independently from the power.
· High efficiency.
· Maximum availability.
· Power from 1 to 16 kilowatts.
· Compact design.
· Fast and simple change of the different components.
· Beam quality from 2 to 25 mm*mrad.
Welding using the 4002C laser is highly efficient and is appropriate for any work that requires welding many times in narrow spaces. This type of laser can cut thicknesses up to 10mm for construction steel, 12mm for stainless steel and aluminium up to 8mm.
4030 LASER
4050 LASER
VEROT has the infrastructures, material and human means necessary to enable the success of its innovating initiatives and the manufacture of high-quality products.
The flexibility of its plant has allowed VEROT to position itself as a supplier of "turnkey" machining services
"We invest all our results in achieving new types of manufacturing at the cutting-edge of the sector"
VEROT has a plot of land of some 17,000 m2 in the Industrial Estate of Tabaza II and 6,000 m2 of building bays. Furthermore, it has an area of offices and changing rooms adjacent to one of the bays with a built surface area of 800 m2
VEROT has wide experience working for very diverse sectors, from boilermaking, capital goods manufacturing, machinery manufacturing, while including sectors as specific as the military, automotive or nuclear sectors, among others.
Our is a Global Market
We are located in Asturias (Spain)
and work with clients all around the world